Our Purpose
'ARAO' (or 'araw') in Filipino directly translates to "sun." It is also the root word of 'araw-araw,' which means "every day." 
ARAO's sustainable and ethical jewellery showcases the rich hues and bright luster of Golden South Sea pearls. We craft our artisanal pieces with empowering women in mind to allow them to discover their own light within, and let it shine every day.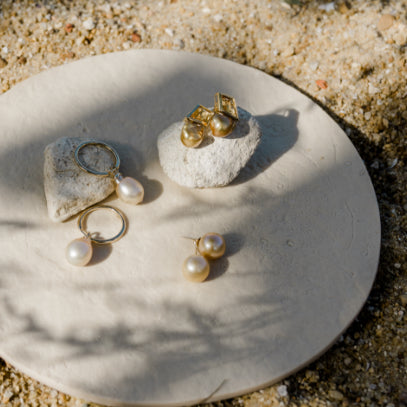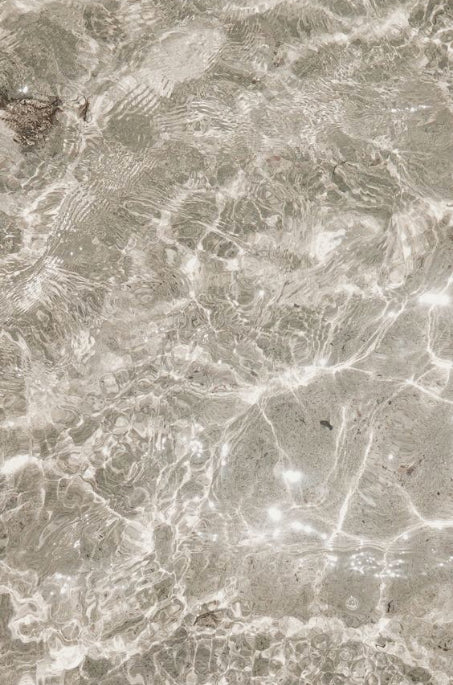 Bought a pair of pearl earrings for my wife from ARAO - she loved them! She really appreciated the beautiful pearls and unique design. I am no online jewelry shopping expert but the whole experience was convenient and super smooth, including the logistics, delivery and personal touch after-sales process. Also, their focus on ethical sourcing, authenticity and sustainability really resonates with me.
Prith L. with Sarah, Strategist, Hong Kong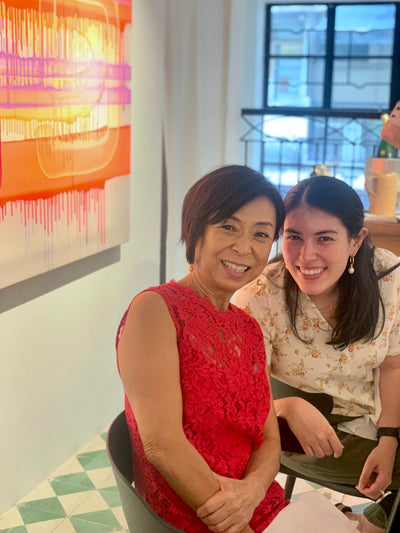 What a fun (way) to have a private viewing over the afternoon tea at a beautiful art gallery! I love natural beauty of pearls. Mirabel knows how to set them in a chic stylish way. My daughter and I love the earings and wear them every day now!
Rumiko H.
More Than Musical Founder, Hong Kong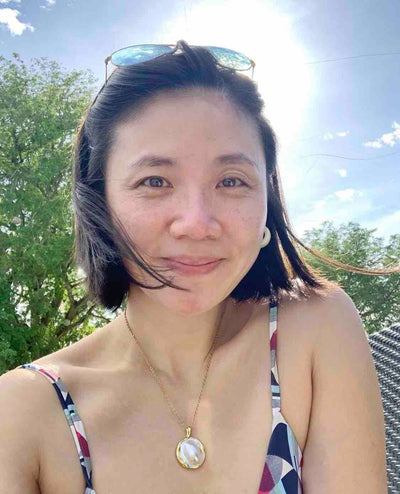 Absolutely in love with my Ligaya pendant! It was much bigger than I expected and it complements & elevates pretty much anything I wear. I love how unique the setting is. It is truly a classy, exquisite piece that brings me joy. Thank you, Arao Team, for the personalized service.
Stephanie J., Events Expert, Philippines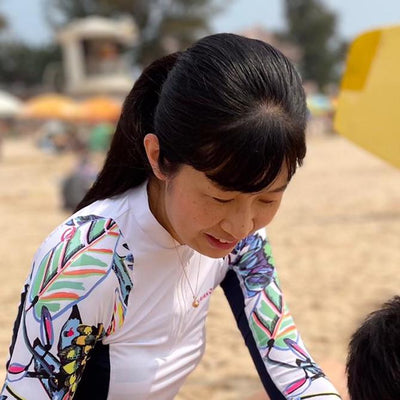 I like the elegant golden color of the South Sea pearl. The pendant is beautiful and the gift wrapping is lovely. Response and shipping are very smooth and reliable. I also love the background story of this brand, sustainable, ethical and 1% of love for coral reefs and kids' education in the Philippines.
Yoshie K., Entrepreneur, Hong Kong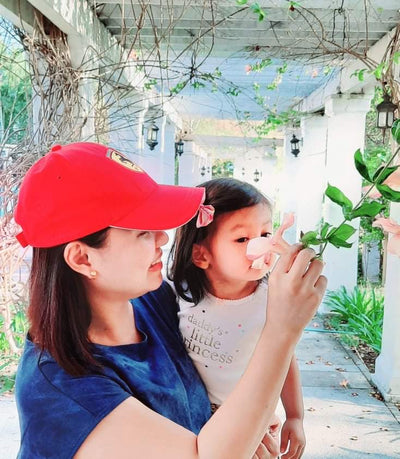 I've been incredibly pleased with everything about ARAO. Ordered the earrings Dec. 19th (Sat) and requested if delivery can be made before Christmas as it was supposed to be one of my husband's gifts for me, and it actually arrived after just 2 days, on Dec 21st (Mon)! The packaging was beautifully done which even came with a personally written note as well as a very timely free gift. Most of all, I love the exquisite quality of their golden south sea pearl, an elegant classic that has fast become my go-to everyday earring. No doubt, I am one delighted customer and looking forward to my next ARAO work of art.
Patricia G., Entrepreneur, Philippines
My dear husband offered me this beautiful pearl necklace as my Christmas gift. It's simply beautiful, elegant , and very easy to match with dresses and or casual outfits, I love it so much.
Tingting C., Yoga and Hand Stand Teacher, Hong Kong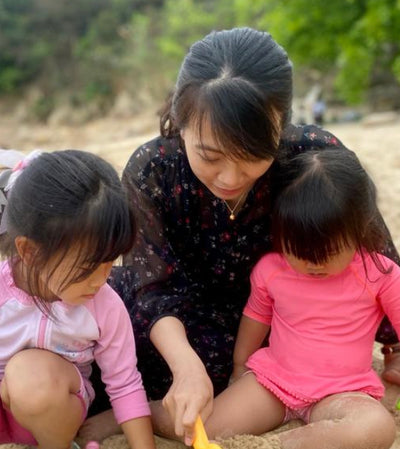 Love this beautiful and unique South Sea Pearl necklace from ARAO. I have been wearing it almost everyday. The classic gold pearl pendant perfectly match with all styles. I am satisfied with my first online jewelry shopping and personal service with lovely package and a surprise gift! I would definitely visit ARAO again!
Kayu K., Mother of Two, Hong Kong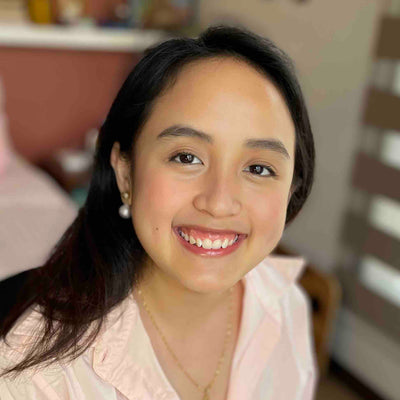 There is something about the Bianca earrings that just immediately boosts my confidence when I wear them. It's like they have a certain gravity that attracts anyone's attention. My look instantly becomes elevated, and I feel beautiful with them on. Definitely one of my staples now for special occasions.
Janine I., Influencer Marketing Executive, Philippines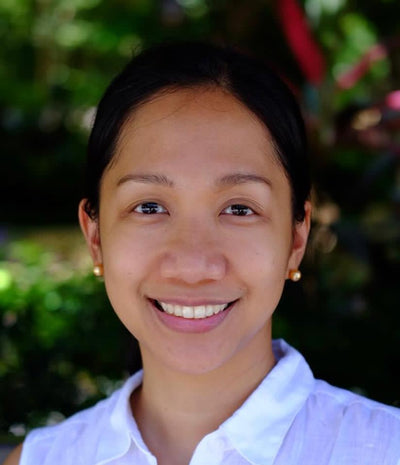 Beautiful and elegant jewelry that are ethically sourced with minimal packaging. I love everything this brand promotes: south sea pearls from Palawan, sustainable value chain, and admirable women of pearls. Mira also adds a nice personal touch to the package for an elevated customer experience.My husband surprised me with my first set of gold pearls and I've been wearing them almost everyday. Proud to wear this brand and would definitely get my next set from them again!
Paula Y., Consultant, Hong Kong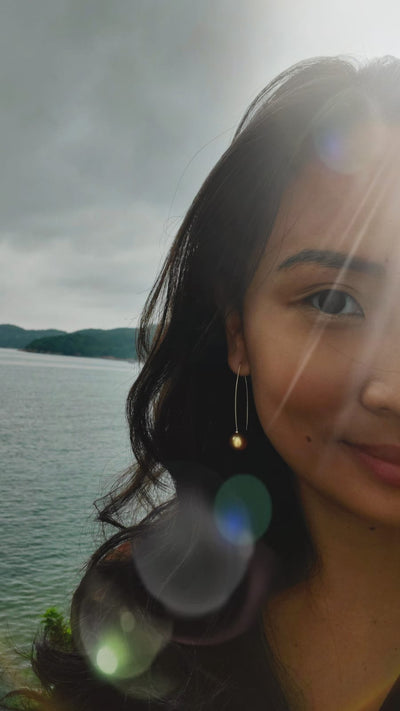 Love the personalized service, eco-friendly packaging, and of course, the earrings!
Jaerey V.
Partner and Family Lawyer, Hong Kong